1* to 12 months
SHORT TERM RENTAL
Simple and efficient to meet any unforeseen need!
With our Short Term Rental service, you can easily and efficiently meet any unforeseen need that arises in your laboratory. We understand that sometimes waiting for your investment budget might not be feasible, especially for start-up companies or when facing unexpected equipment failures that were not budgeted for.
Our rental service provides you with the flexibility to rent equipment for a period ranging from 1 to 12 months, allowing you to bridge the gap between your immediate needs and your long-term investment plans. We offer LC y GC equipment from the Agilent Technologies range, ensuring top-notch quality and reliability.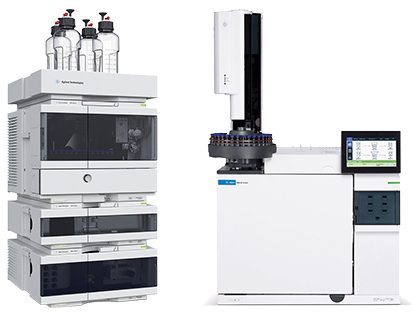 After the initial rental period, all options remain open:
What sets us apart is that after the initial rental period, all options remain open to you. You have the freedom to choose whether to return the equipment, extend the rental period, or even purchase the equipment outright. In the event of a purchase, we will deduct 100% of the rental payments you've made from the price, providing you with added value and flexibility.
Eligible equipment: Agilent Technologies range
HPLC (1260II) – UHPLC (1290II) – GC (8890) – Headspace (7697)
LC/MS single (6100) and triple quad (6400)
GC/MS single (5977) and triple quad (7010)